APOM Monthly Meeting : Love & Logic, Part 2
June 28, 2016 @ 6:30 pm

-

9:00 pm

CDT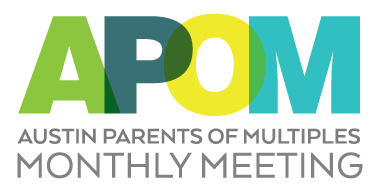 Please join us for our June monthly meeting on Monday, June 27. Our returning guest speaker will be Jessica Johnson with Austin Psychology and Assessment Center who is a facilitator for the Love & Logic program. She will continue with the next three principles of Love & Logic for Early Childhood.
For those of you not familiar with Love & Logic, it is a parenting ideology intended to "provide a loving, balanced approach that is neither permissive nor punitive. We show adults how to discipline kids without losing their love and respect. We focus on helping children develop personal responsibility, self-control and good decision making skills. Unlike some approaches we don't use complicated reward or punishment systems only focused on short-term compliance. Instead, we focus on nurturing long-term relationships and reinforcing good character."
The principles this month include:
- One liner: a method to help you not engage in arguing with your child whether you have made a request of them and they don't want to do it or whether they have made a request of you and you said no
- Empathetic statement: a statement you use before a consequence in order to prevent your child from thinking you are the bad guy
- Uh-Oh song: Love & Logic version of a time out
To learn more about Jessica or Love & Logic, please visit the following sites. http://www.apacenter.com/team/parent-coach/
https://www.loveandlogic.com/
We will start with a short business meeting and we will convene in our usual breakout sessions after Jessica's presentation.
APOM will provide a pizza and salad dinner, beginning at 6:30 pm. Additional sides or desserts are welcome.
Please RSVP at your earliest convenience to ensure we have enough food for everyone. Hope to see you there!